From Desert To Sea – Book Review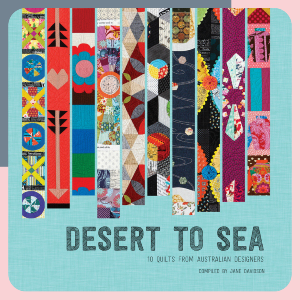 '
Unless you live under a rock then you have probably seen the Splendid sampler program that is happening around the world, and therefore you have probably heard of QuiltJane and Pat Sloan.
However, you may not know that Jane has previously published this lovely book, full of projects from herself and other talented Aussie designers..
The lovely Jane sent me a copy – aren't I lucky?
With some great photography with iconic backgrounds from Desert to Sea it showcases not only our great designers but also our great country.
Great instructions with colour step by step diagrams so its great for all levels of quilter – you can't go wrong
I think this is my favourite and may be on my retirement 'to do list'!
a huge congratulations to all involved…
You can get your very own copy here..
hugs for today
Helen
'