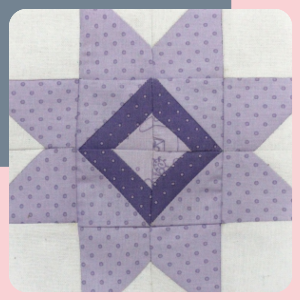 '
This weeks block is pieced – and is designed so you don't have to have perfect points – hence the name 'point taken' and is designed by Susan Ache. Susan is Yard Girl 60 on instagram and specializes in machine pieced quilts and blocks.
You can download and print the free pattern here.
https://www.thesplendidsampler.com/
happy piecing – a little break from handwork this week!
hugs from Helen
'