Stitch with Helen in 2018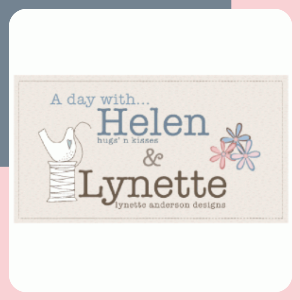 '
We made it to 2018- what will it bring?
So many exciting things happening in 2018, where do I start? I'm currently having just a few days off but madly trying to design, stitch and prepare some exciting programs and projects for you all to tempt those stitchery senses...
So let's start with - where will I be around the country in 2018.
Our first event right here in Hobart is the Gathering - Stitch with Helen and Lynette (Lynette Anderson designs) on Sunday March 4th at the Newtown Bay Rowing Centre. There are just a few spots left so don't leave booking for this one too late.

Next will be our annual visit to Melbourne for the Australian Quilt Convention - I am almost ready to start my take and teach project for this one - remember they sell out very fast each morning of the show - any requests?
April 5-8th 2018
Next is my first of three trips to South Australia - yes girls, you asked (so many times) and so, I am coming....more than once - I hope you don't get sick of me :)
The first is for 'Chix that Stitch' - by the beach, at Wallaroo - 2 hours west of Adelaide. My lovely friend and ex quilt store owner Sue is venturing into the world of events - sharing her passion for stitching and quilting with all of you...
Dates are : Saturday and/or Sunday 21st/22nd April 2018
How indulgent is this weekend going to be?

My next trip west is to teach in Whyalla with Gail Pan for the lovely Ruth of Pretty Country Things in June. This sounds like a beautiful weekend and I don't think I've been to Whyalla for maybe 40 years (my Aunt lived there and we visited as young kids often) - will I see you there?

Sunday the 9th September will see me in Queensland stitching by the Sea with Lynette (Anderson)...for 'Stitch the day Away'

And finally wed 19th-Sunday 23rd September I will be back in Adelaide teaching at the Australian Machine Quilting Festival once again... Registration for classes open late March, but check out the teachers and signup for the newsletter so you know when they are open - they sellout fast!
And I think that's enough for you and I to think about for now... back to the design board for me to get projects and class samples done for them all... I hope you might also be enjoying a small break over the Christmas/New year period (preferably without the holiday cold I have been enduring) and are looking forward to the year ahead...
hugs from Helen
'